Cupping Therapy Treatment
What is Cupping Therapy?
Cupping therapy is an ancient form of alternative medicine in which a therapist puts special cups on your skin for a few minutes to create suction. People get it for many purposes, including to help with pain, inflammation, blood flow, relaxation and well-being, and as a type of deep-tissue massage.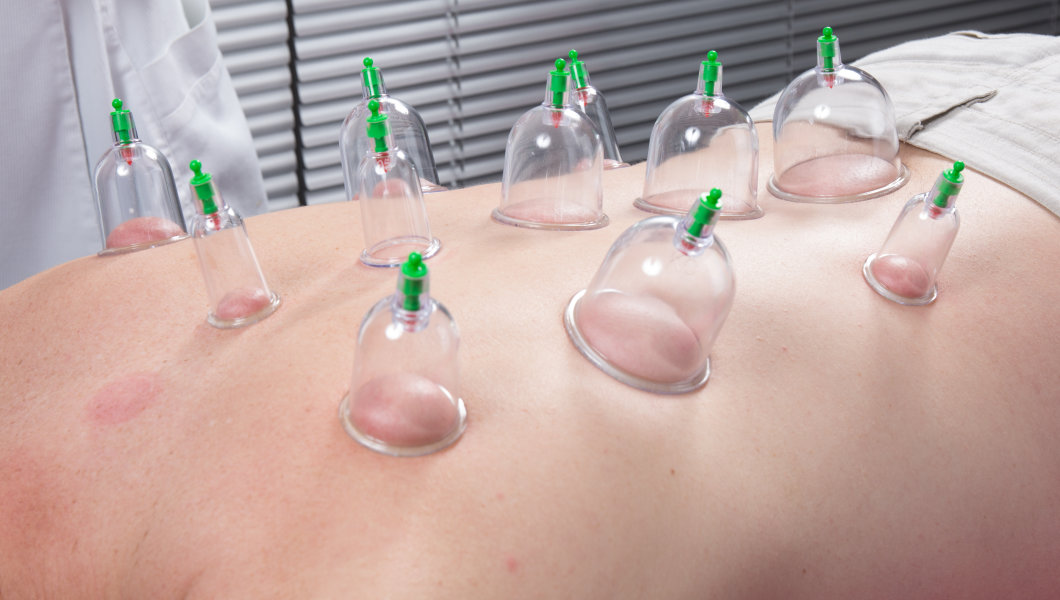 What conditions does cupping treat?
Cupping is traditionally used to treat lung disorders like
cough,
bronchial congestion, and
asthma.
It is also traditionally used for
paralysis,
digestive complaints, and
pain.
Researchers have studied cupping primarily in China, finding benefit in conditions such as anxiety, depression, back pain, varicose veins, high blood pressure, eczema, acne, fertility, arthritis, fibromyalgia, diabetes, anemia, shingles (herpes zoster), insomnia, and gout.